(pictured L-R, Isaac Simon, Jeffrey Allen, Jacob Senecal, Shae Erisson, Ben Stedman)
This past weekend, Simon Solutions was a proud sponsor of PyTennessee 2014, a conference in Nashville, TN for the popular computer programming language, Python. Python is an open source language used by our programmers as well as industry heavyweights such as Google, Yahoo, Mozilla and thousands of other companies.
The Simon Solutions development team was also very happy to have the opportunity to attend PyTennessee 2014 themselves.
The enthusiasm and diversity of attendees was mesmerizing. There were coders from all over the United States and even a classroom full of children anxiously setting up their computers to learn programming. During the keynote, Nashville's mayor, Karl Dean (pictured below), expressed his gratitude and excitement of seeing Nashville's tech community growing by leaps and bounds.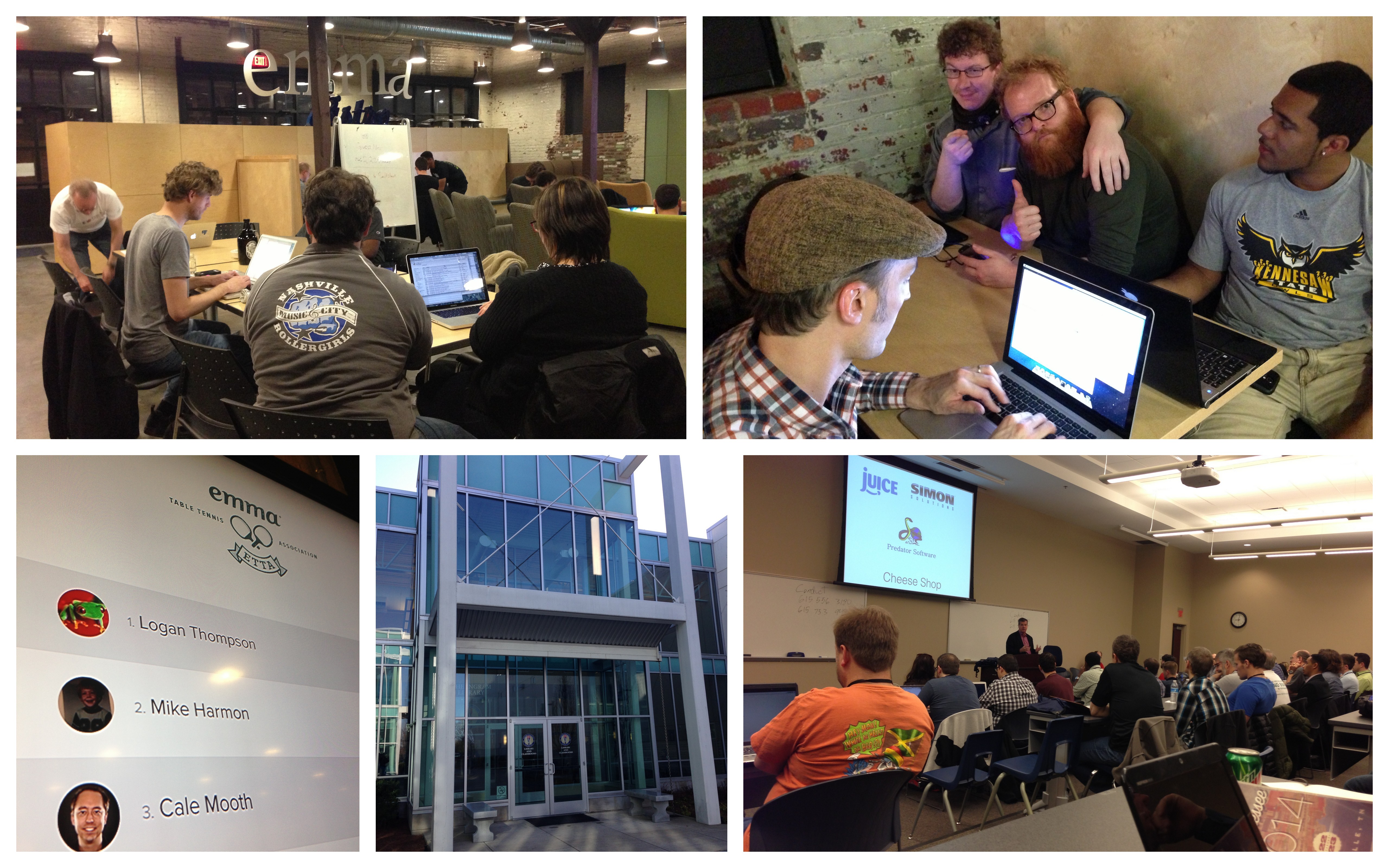 After each day of the conference, Emma, a Nashville-based email marketing company and co-sponsor of the conference, hosted sessions where programmers could contribute to the open source community in a group setting. Open source software is generally free for anyone to use and is maintained by programmers from all over the world. Without a doubt, the internet wouldn't be what it is today without open source software.
Needless to say, we can't wait for PyTennessee 2015! A very special thanks to Jason Myers and his team for organizing an awesome conference!